University of Massachusetts Chan Medical School, Department of Psychiatry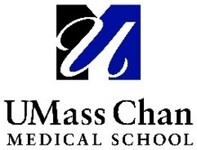 The Department of Psychiatry at the University of Massachusetts Medical School (UMMS) and UMass Memorial Health Care (UMMHC) in Worcester, MA is currently accepting inquiries from individuals (MDs / PhDs) interested in job opportunity(ies) related to our core mission areas of clinical, research and / or teaching. The Department consists of approximately 300 faculty members and is a recognized national leader in public-sector psychiatry with outstanding research in basic science, clinical, and health services research. We are passionate about and are committed to improving the lives of our patients and their families through all our mission areas. UMass is a dynamic environment on a rapidly ascending trajectory. UMass received a Clinical and Translation Science Award in 2010 and the medical school receives more than $250 million dollars in annual extramural funding. The Department of Psychiatry has created a culture of mentoring where faculty interaction and professional growth are high priorities and are actively encouraged and supported. Worcester is the second largest city in New England and an area rich in history, academic opportunity, and cultural diversity. Applicants should submit a cover letter, curriculum vitae, statement of research interests, educational experience, and contact information for three references to www.academicjobsonline.org. The deadline for the search is open until the positions are filled. Inquiries, but not application materials, may be directed to the psychiatry recruitment email at psychiatryrecruitment@umassmemorial.org . The search will remain open until the appropriate candidate is selected. As an equal opportunity and affirmative action employer, UMMS recognizes the power of a diverse community and encourages applications from individuals with varied experiences, perspectives and backgrounds.
---
......currently no programs posted......
---