University of Massachusetts Chan Medical School, Department of Genomics and Computational Biology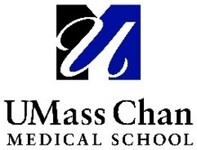 The Program in Bioinformatics and Integrative Biology (BIB) was established in 2008 at the University of Massachusetts Medical School to address one of the most dynamic and central areas in biomedical research the ever-increasing quantity of molecular information available to scientists. Rapidly accumulating data on DNA sequences, protein structures and complex signaling networks has created an unprecedented demand for new approaches and a new generation of interdisciplinary scientists. The Program will combine resources and faculty expertise in mathematics, computer science, statistics and engineering to explore and understand biological systems through the application and development of computational tools. This new and exciting Program has one overriding goal: to educate talented and highly motivated women and men for leadership in the post-genomic era.
---
......currently no programs posted, please contact
for any inquiries......
---