Oregon Health & Science University, Vollum Institute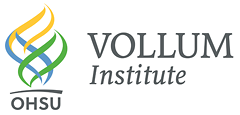 The Vollum Institute is a privately endowed research institute at Oregon Health & Science University dedicated to basic research that will lead to new treatments for neurological and psychiatric diseases. Vollum scientists have broad-ranging interests that coalesce around molecular neurobiology and cellular physiology. Their work has transformed the field of neuroscience and, in particular, have provided important advances in the study of synaptic transmission, neuronal development, neurotransmitter transporters, ion channels and the neurobiology of disease.
---
......currently no programs posted, please contact
for any inquiries......
---